KCD Design Studio has designed this unique project titled Whisper of Light in Taipei, Taiwan. The design studio has only shelled out the main details of the interiors, so not much is known about the exteriors, but the interiors stay true to the name of the project. Allowing lighting from every corner, this is a home that is all about fine living and endearing looks. The Palette of designing is largely natural with a lot of curative and artifacts used in a balanced proportion, something that makes the house worth the hype.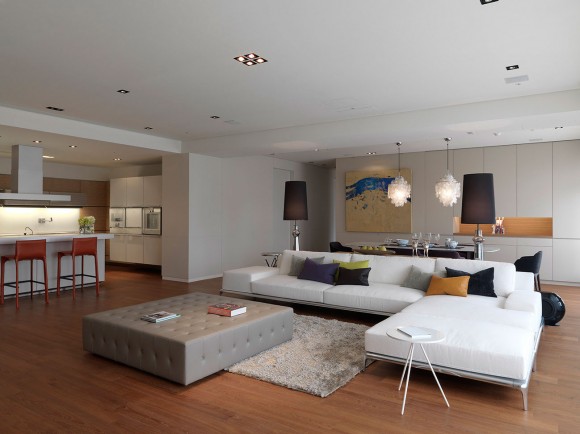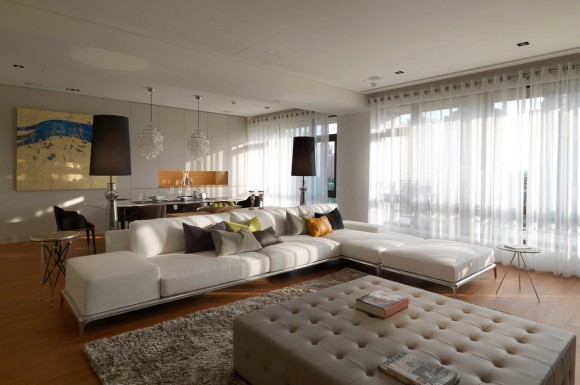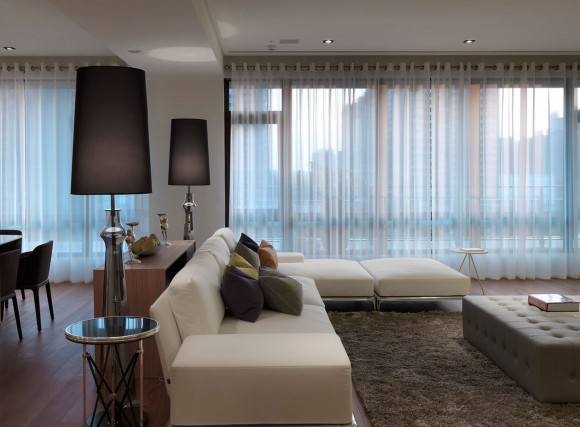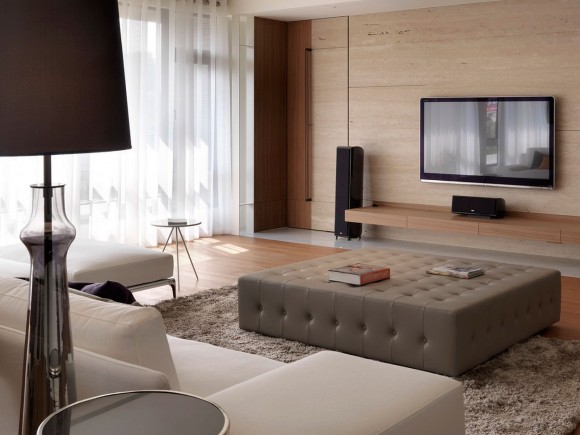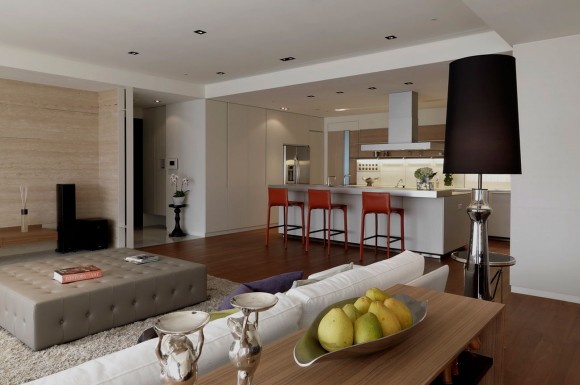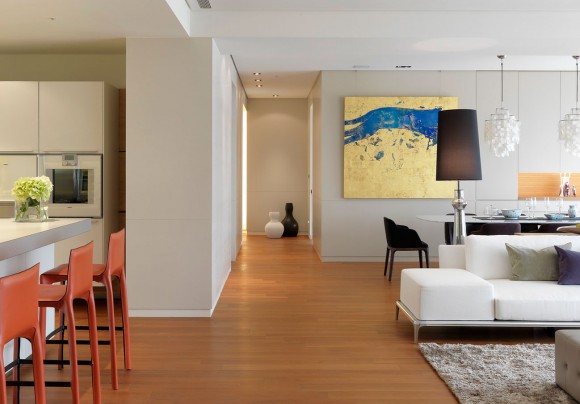 The flooring of entire house has been completed in timber for a very natural feel, but it is the choice of furniture that demands more attention. The large living area has modern prolific furniture collection that is not just upscale but extremely likeable for the simple and clear lines. The large box styled table with the beautiful matching sofa set in white works rightly with the walls. Large standing lamps with art house style lamps create more style, while the portions of the wall completed in wood is a good approach.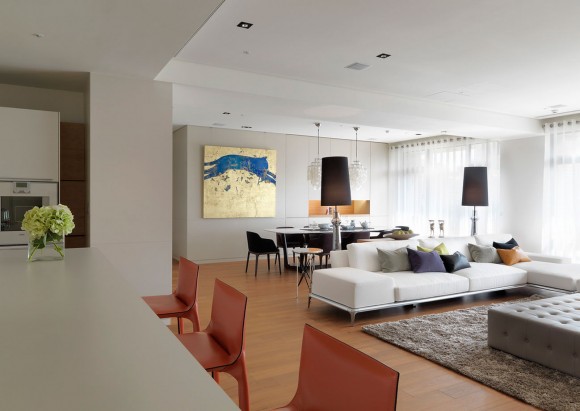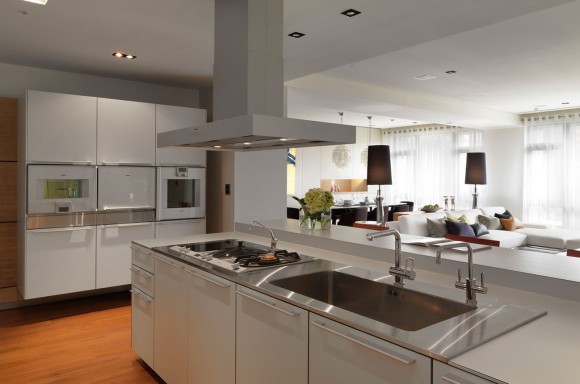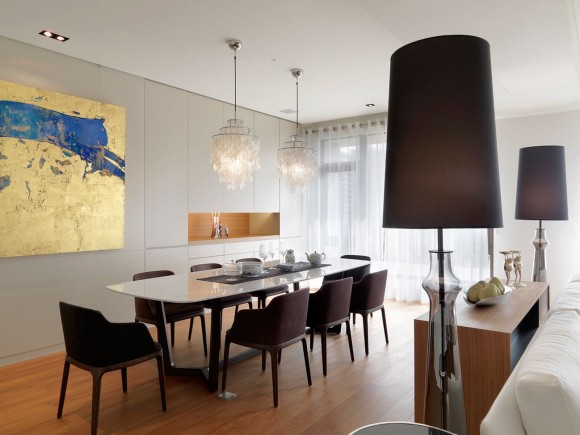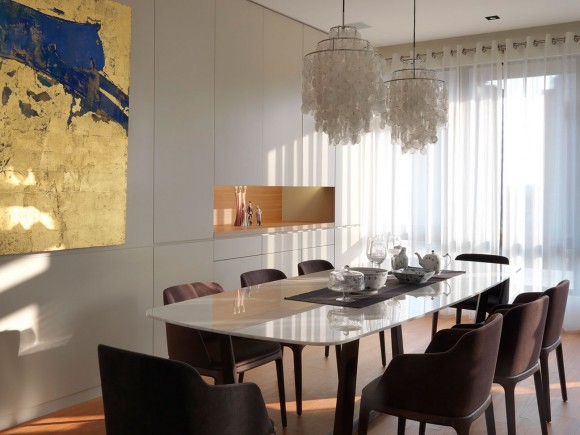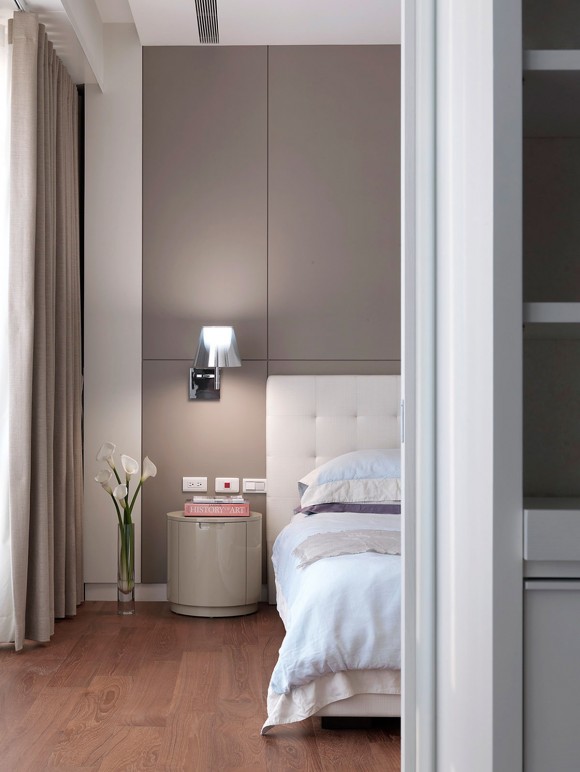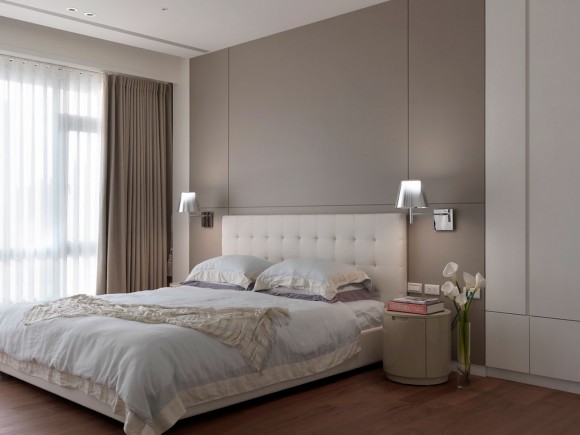 The most striking part of the living area is the large extended windows draped beautifully with large white curtains. Natural lighting is ensured at every possible level, and the bedroom too features large windows. Keeping the essential detailing in mind, the design studio has used extensive colors like white and gray for fabrics and upholstery that works delicately with the wooden floors and furniture elements. The dining area has large hanging chandelier style lights that add sophisticated values to the decor, while the decorative pieces have been chosen with equal attention for each of the rooms.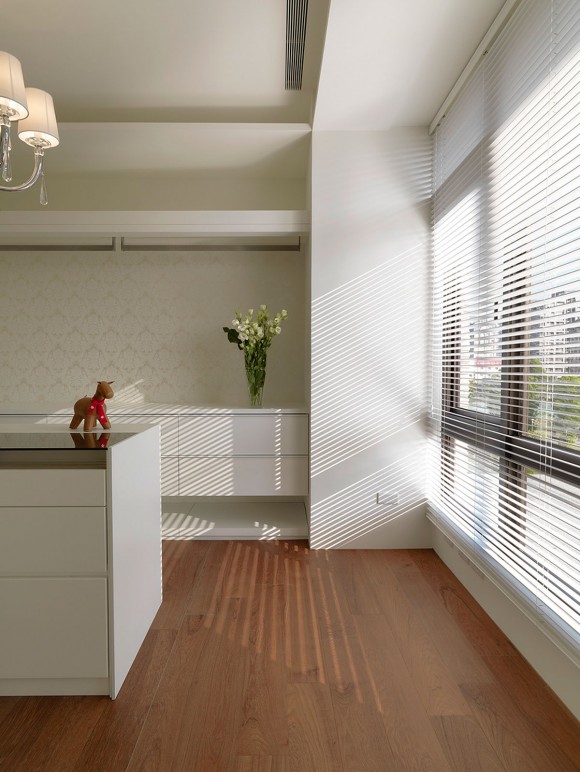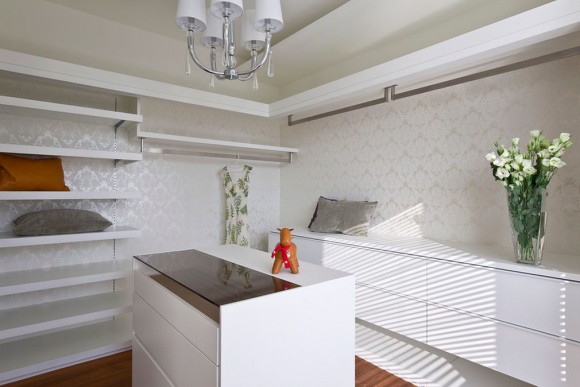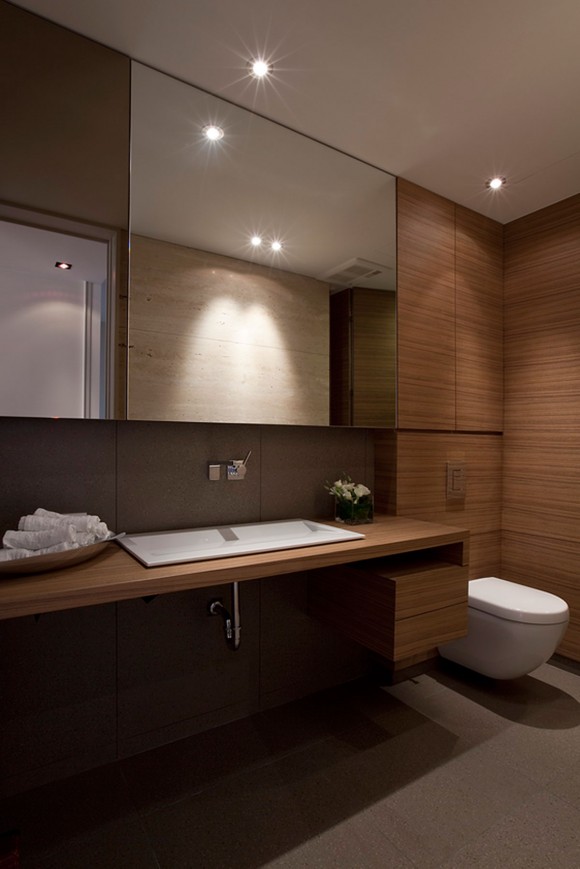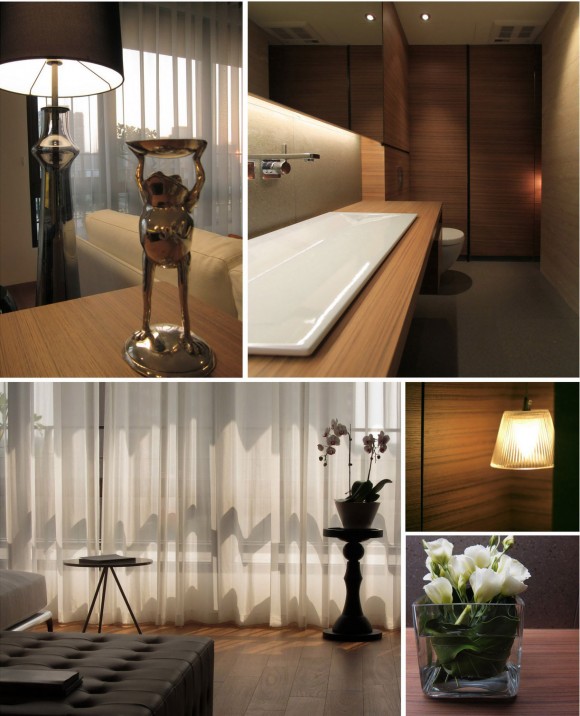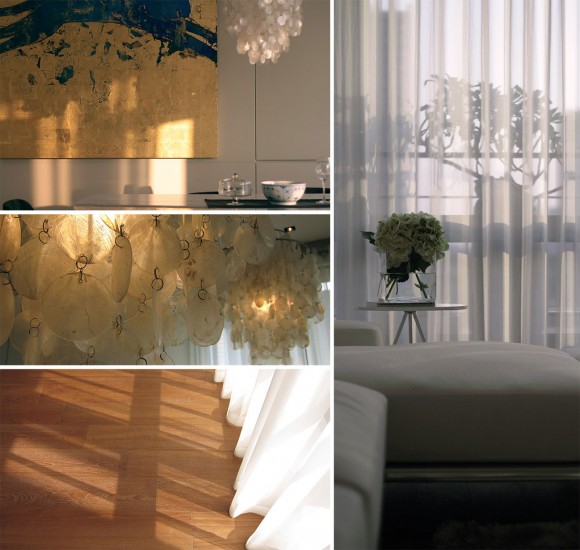 Photos courtesy of KCD Design Studio