The elegant White Apartment, designed by Parasite Studio, is a huge multifunctional area located in the busy streets of Timonara, in Romania. Designed and conceptualised for the needs of a single family, the décor of the house, offering some splendid interior design ideas, is adaptable and suits the modernistic generation.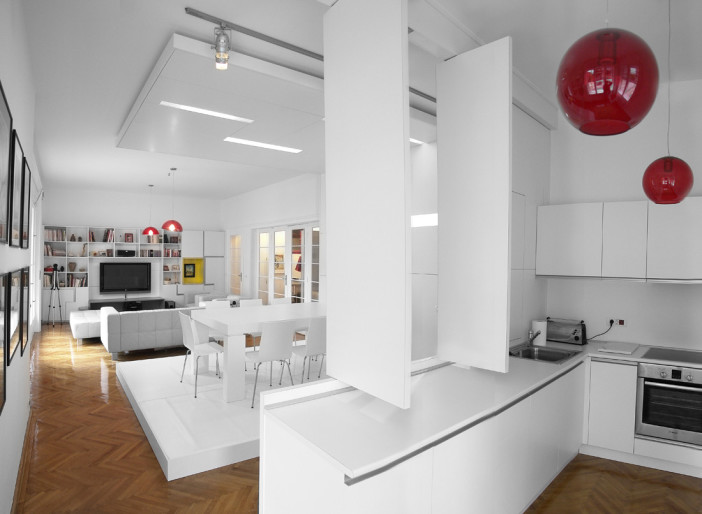 Essentially, the unique use of the colour white comes across as a dominant shade in every nook and corner of the apartment. It gives the space a clean and spotless background, which, in turn, acts as the backdrop for the main theme of the apartment. Moreover, the custom design of furniture, with intricate details, renders a classic look to the décor.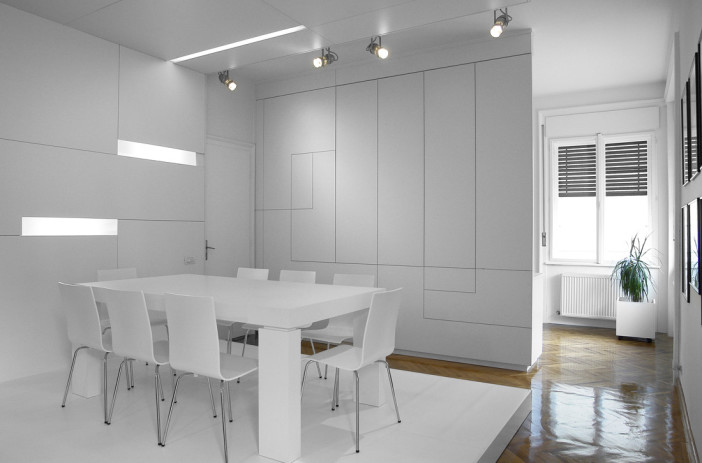 The contrast between the old, new, besides the retention of the permanent and temporary forms the core concept of the interior design of the apartment. Harmonious in design, the theme stands based on the rhythm and synchronisation of the furniture and pieces of art adorning the décor. Interestingly, the continuity between the modulation and rhythm of the existing space enhances the ambience of the home.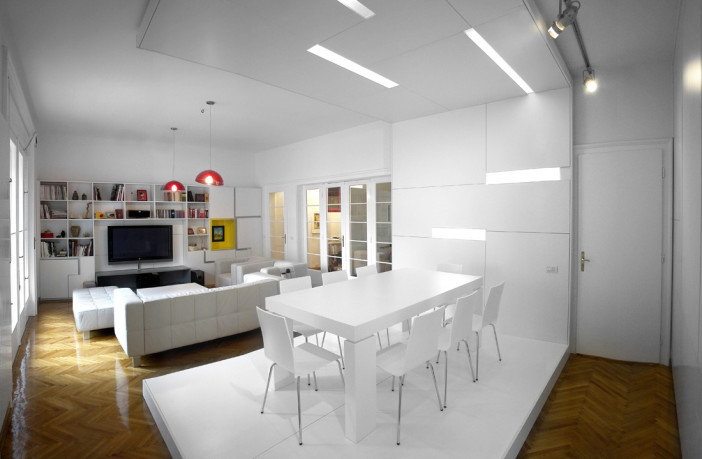 Moreover, the use of customised furniture makes the space look more organised and defines the area in a distinctive manner. This also makes the furniture look dynamic rather than static in the object, thus improving the appearance of the décor. Contrastingly, the old structure of the building stands retained to separate the diurnal and nocturnal living spaces by the longitudinal wall. These living areas filled with furniture of modern design make the space more functional and act as a divider of space as well.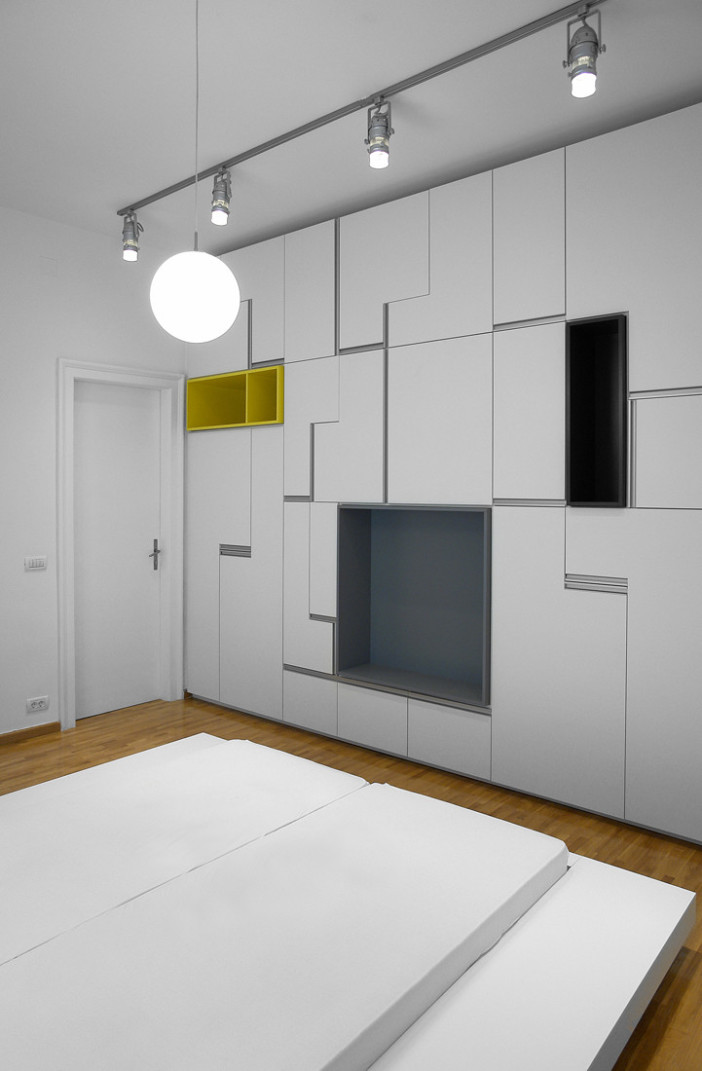 The base design of the last century apartment is solely maintained with the woodwork and metal work kept intact. They remained totally cleaned and synchronised within the new setup to keep the warmth of the living area intact, along with the existing wood parquet floor.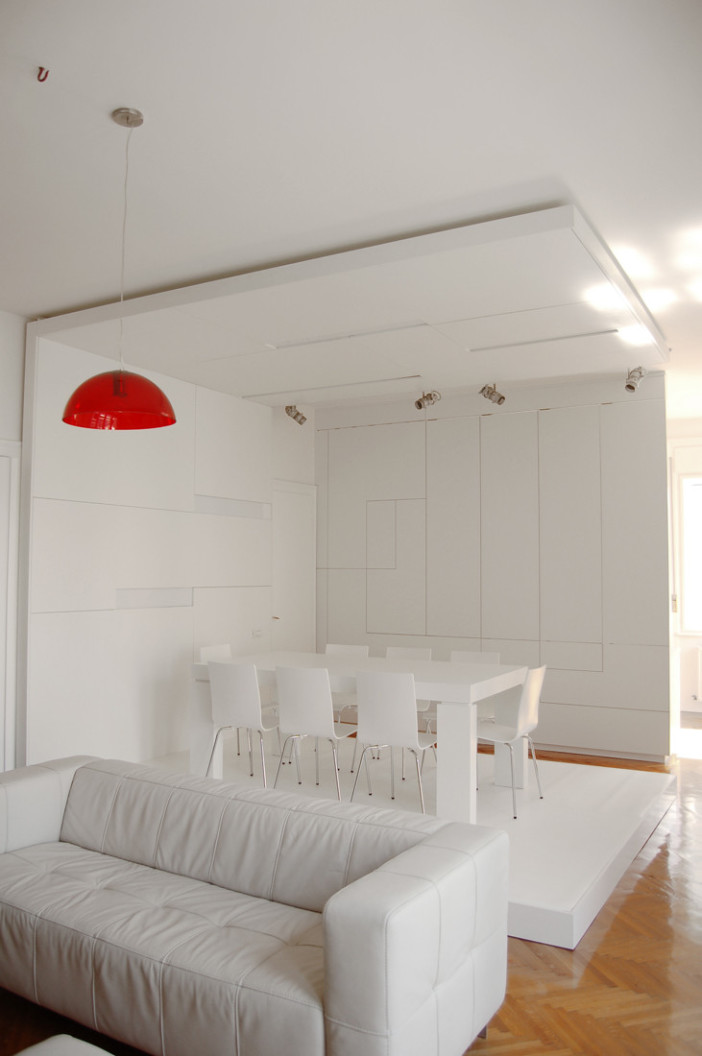 Overall, the white colour spacious apartment gives life a fresh and sunny outlook, whereby it, defines the structure of the apartment and lifts up the ambience of the whole room.
Photos by: Parasite Studio