In prehistoric times people lived in caves. They were solid, comfortable and had a great outlook. You could stand at the entrance and see for miles, enjoy fresh air, watch the warming glow of the sunset or nearby volcanoes as they erupted. Plus, you could keep an eye out for any sabre-toothed tigers or, better still, hide from the in-laws when you saw them coming. There must have been real pluses to living like this. Less stress (except the very real threat of being eaten alive), a balanced diet, lower blood sugar levels and no nine to five. A major downside however, was that your cave was always open to the elements in the harshest of winters – what a pity there were no Origin aluminium bifold doors around at the time.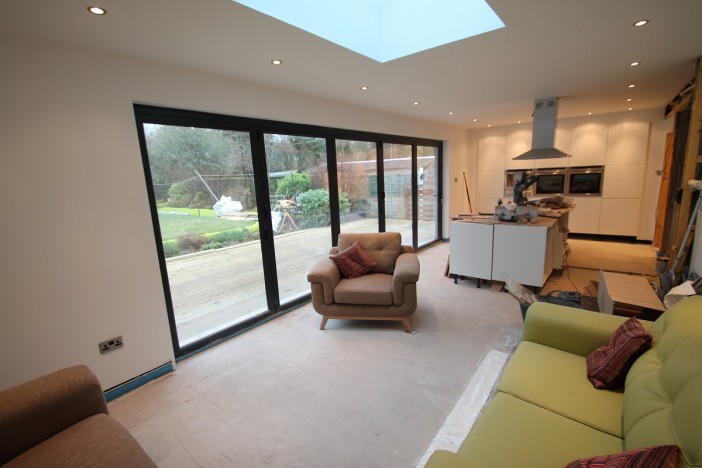 From caves to creature comforts
Nowadays we have swapped our caves for rather more comfortable abodes. Modern appliances including central heating mean that our homes are well insulated but there is often a lack of fresh air which results in allergies and less resistant to the bugs our prehistoric ancestors brushed aside with merely a grunt. One point to Fred Flintstone then.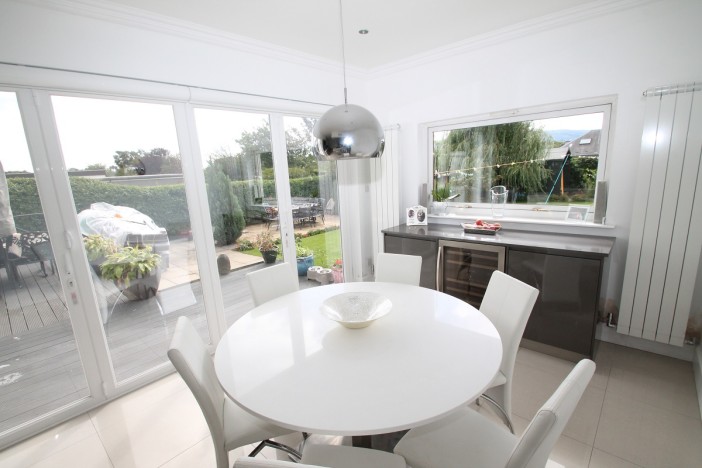 We pine for fresh air hence an upsurge in outdoor leisure pursuits such as hill-walking however, getting away from it all is difficult when we live such hectic and calendar-driven lives. The next best modern combination to ensure adequate fresh air and lower stress levels is a well-tended garden and a set of bifold doors. They really are the best option to make sure your home is totally insulated in the harshest of winters but they can also open fully in the summer to create a panoramic view of your garden and fill your home with as much fresh air as your lungs can cope with.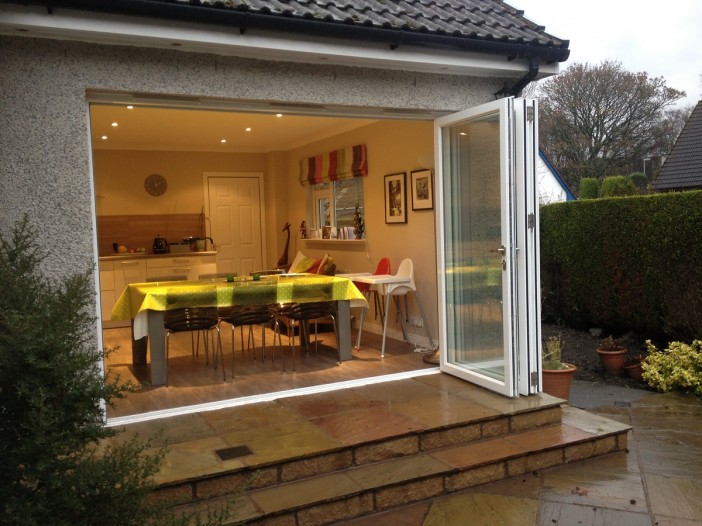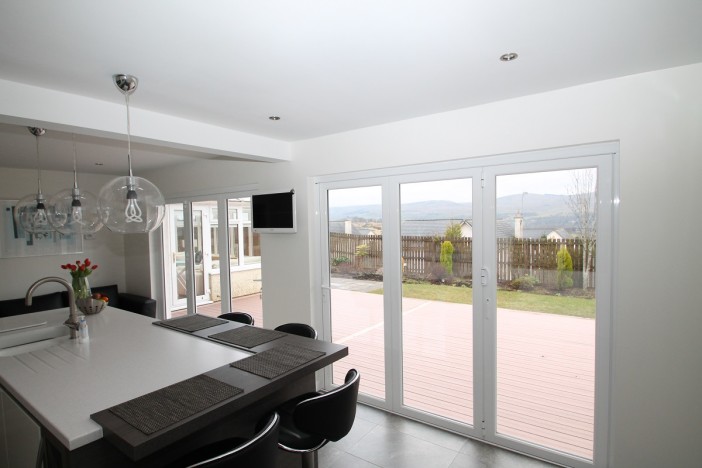 Add to this the safety hinges which make sure that little fingers can no longer get trapped and numerous colours to match or contrast with the interior and exterior of your home then it's well worth considering upgrading your existing patio doors for Orgin bifolds from ECOBIFOLD. Sorry Fred, you'll just have to stick with your draughty old cave.