When you want a home in the snowcapped altitudes, you want a home like this one. Welcome to the Wildcat Ridge Residence, designed by Voorsanger Architects and located in the beautiful world of Aspen, Colorado, USA.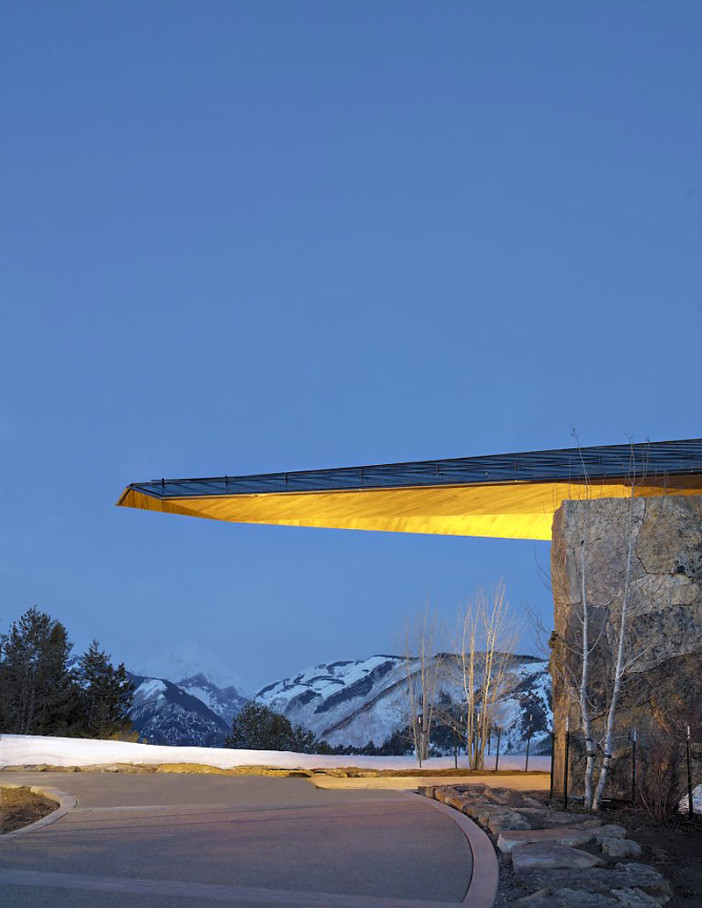 The exteriors: Given the altitude of the plot is 9,200 feet, the house already boasted of amazing surroundings. The area before the house had been excavated, and the design studio wanted this house to be less impacting to the nature and work in favor of restoring the area. The entire architecture aims at offering panoramic views of the surrounding areas, and that's the reason the design is in the elongated form. From the entrance, the main rooms are on the left that can be accessed by a gallery. The exterior materials include stucco and local sandstone for most of the parts.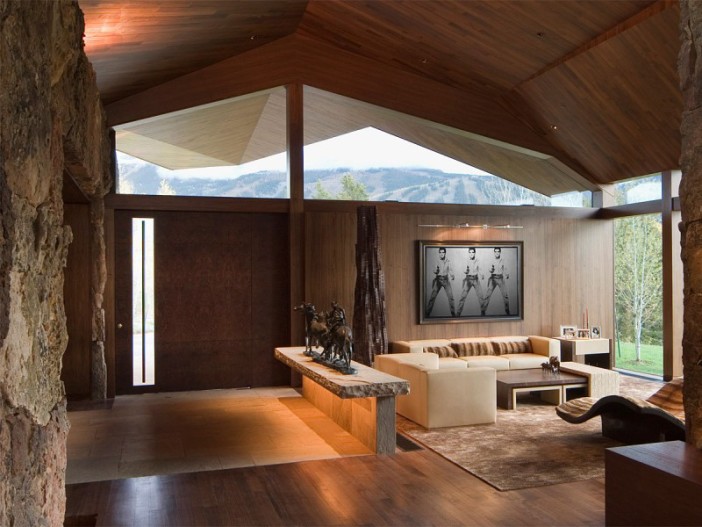 The interiors: The interiors of the house are designed with the need of warmth in mind. From the floors and walls to the ceilings, the house has been clad in black walnut to bring in a sense of perfect balance. There are seventy-two geo-thermal wells that serve as energy sources; coupled with a generator that ensures the model of the house is self-dependent. The design ensures that the room and pool remain warm for the snowing months and cool down for the summer. Check for the use of paintings and artifacts all around the house offering incredible interior décor ideas.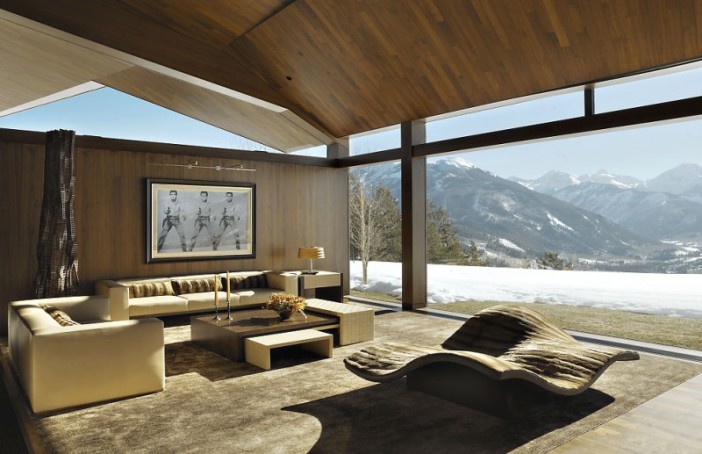 Furniture and lighting: For the furniture of the house, the choices are contemporary with a lot of different shapes and designs that ensures the beauty of the walnut work is maintained. The lighting choices here are either wall or ceiling mounted LEDs with a huge lamps and lights used in some rooms.
Photos by: Thomas Damgaard, Paul Warchol, Paul Bardagjy