The Williams Studio project is located in Ontario, Canada and has been designed by Gh3, a design studio based out of Toronto. Designed as a home on the waterfront lot, the house has an area of 1,800 square foot and boasts of noteworthy design ideas.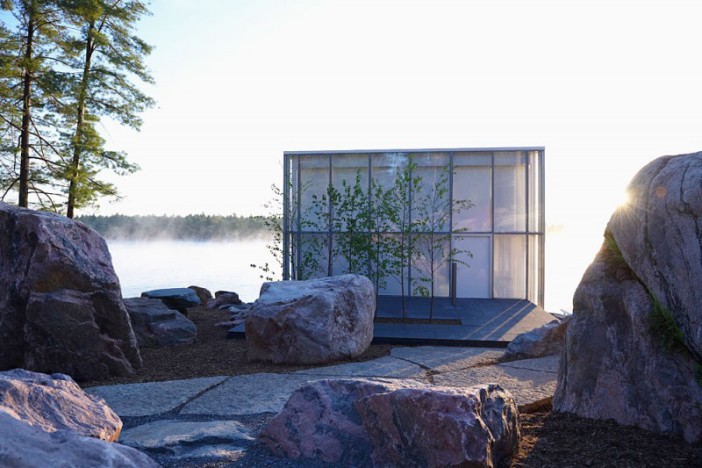 The exteriors: The architecture of the house is defined to the best possible extent with amazing use of sustainable techniques and amenities. The spaces here are in the open style and connect instantly with the surroundings. The natural light is among the main features of the house and comes through the open transparent façade that has been designed in low-iron glass with curtains. The double-height space of the property works well for the photographer, who is the owner of the house and needs to have unmatched natural illumination. The rest of the construction features granite for the base and mezzanine floor.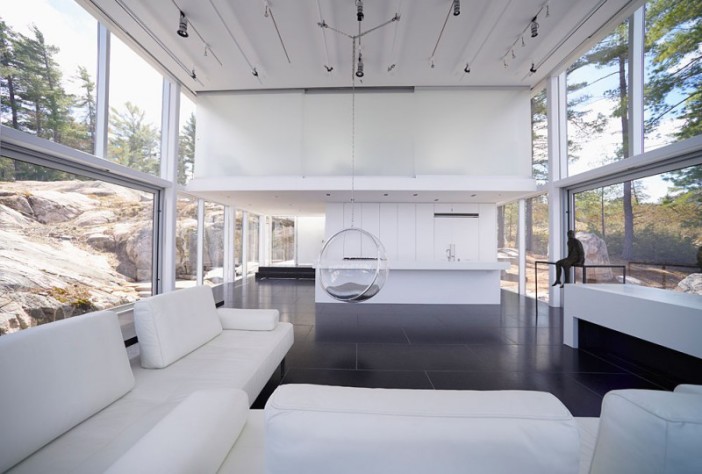 The interiors: The beauty of the house comes within the interiors with the black granite flooring contrasting the beautiful look of the white plastered walls. The rooms are completely in white and offer some of the best views of the rocks and surroundings, letting the nature come inside the house with ease. For each part of the house, the design elements are more about contrast and less about using many things, which creates a good balance.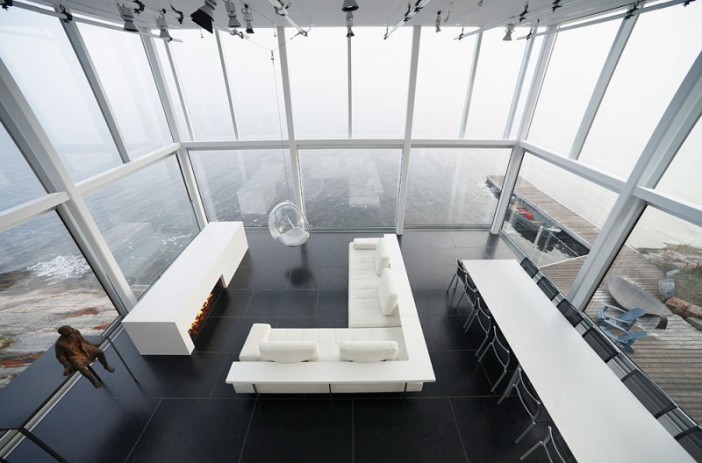 Furniture and lighting: The furniture choices are mainly in white and in the contemporary style to meet the overall theme of the house. The lighting has been done with mounted lights, much in sync with the needs and profession of the photographer. With simple detailing and some metallic looks, the house has a very modern yet practical feel to the entire architecture.
Small but truly a stunning home by all means!
Photos by: Larry Williams