Based on several factors, the design process for the DL House in Madellin, Columbia by Architect Camilo Restrepo begins to emerge as a strong contender minus the constraints posed by the site. The prevailing dense vegetation of the Colombian forest brings across a series of parameters that had to be taken into account for design completion. Mainly the integration of site elements, its topography and landscape features determined the functions and space arrangements of the house. Offering well-thought design ideas, the house is spread throughout the site as small lots with different spatial conceptions.
The usage of materials and its impact on the appearance of the house weighed a lot on the Architect's mind as it could make or break the collaborated efforts of the design. Black slate stone and wood are used for the structures and the facade reflects shades of these two materials in surrealistic forms over the lake and walls of the exteriors. Another factor to consider was the crucial sectional planes of the house that made room for the vegetation to become an integral part of the home, rather than eliminating them from the site.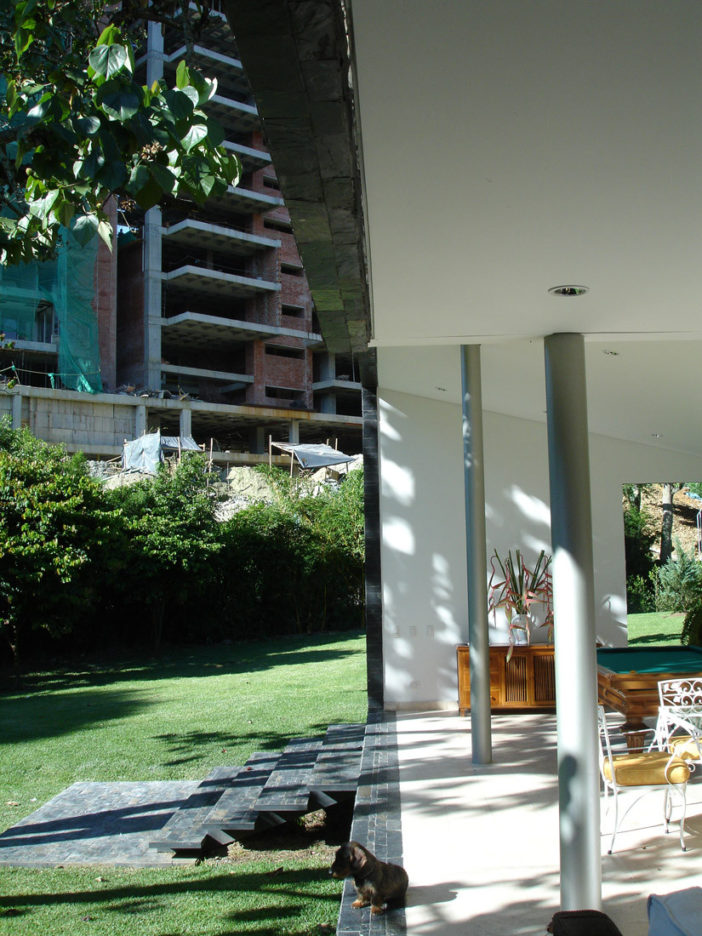 With four basic structures or lots, the house is divided based on their purpose of function. The storage and core service areas, the family room, the children's lot, and the terrace operate as individual standby units that are connected by covered pathways and decks. Other than these spaces, the house is also defined by its outer and inner edge. The outer edge engulfs the house with the site while the inner edge encompasses the internal landscape surrounded by the house. It is an evolving design and is bound to change as the need and requirement arise. On the whole, the DL House is a tropical home nestled in the sprawling greens of the Colombian forest.
Photo by :-  Camilo Restrepo