Restoring an old church into a compact and comfortable residence was the design challenge given by a family of four to the Ruud Visser Architects. Overlooking the Rotter Lake in Netherlands, the architects have designed a house from scratch to exist within the premises of the church offering some astounding design ideas.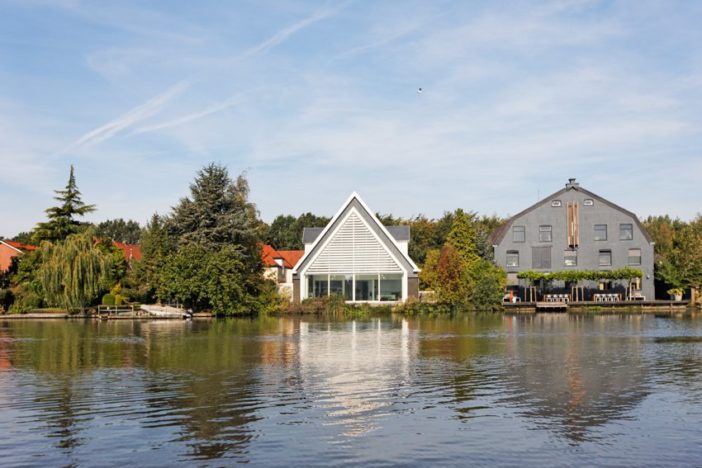 Without tampering with the original structure or facade of the church, the house was evolved and built from the interior chambers. The exterior facade of the church has horizontal louvered windows spanning across the entire span of the pitch roof. It lets in an abundance of light streaming right through the interiors. With the existing colonnaded structures, the rooms for the family were planned in accordance to the available space.
The house is literally encapsulated by the church walls and has wooden arched reapers framed to the ceilings. Large windows adorn the ceilings of the church and have been restored with local timber and wood members, to secure the house entrance. Behind the pulpit and at the backyard of the church, the facade was restored to its original state allowing the family to enjoy the clear views of the Rotter Lake.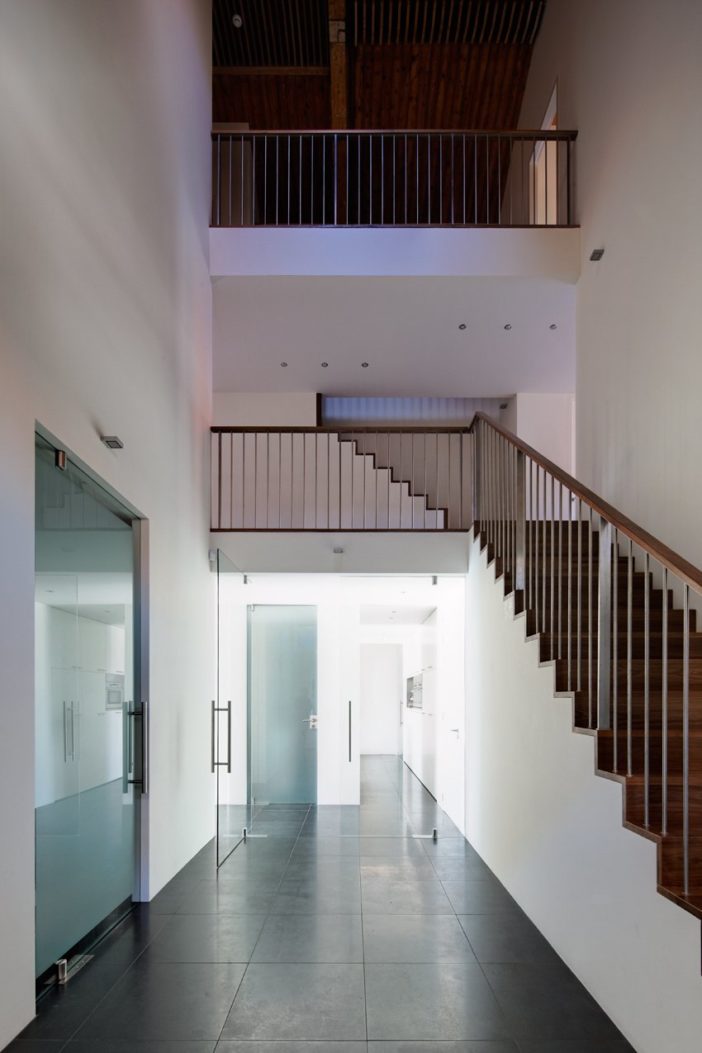 Previously used as a storage and garage, the church with its attic and side storey lanes were re-decked with wood work, to bring back the elegance and ambience of a buttressed church. With a simple, white and beige palette, the house merges with the surrounding landscape of the Rotterdam Lake.
A high pitched roof highlights the backyard of the church where the existing lower volume is re-constructed to create a semi-open space right next to the living areas. The whole process redefines the way homes are built from peculiar spaces, and one that is definitely habitable.
Photos By :-René de Wit