House Plans Architectural Design
The beauty of the Zeidler Residence comes from the stunning architecture and location, which is on cliff style point and has stunning views of the Pacific Ocean. The house is located in Aptos, California and has been designed and completed by Ehrlich Architects with style and sophistication.
The exteriors: The house has been divided into zones where the ocean side features two-and-a-half levels featuring on bedroom with most other common and large living spaces. On the rear side of the house, the house features rooms for the friends and family along with the garage. The house has open areas for sea views and open living space, designed with barbecue and fireplace.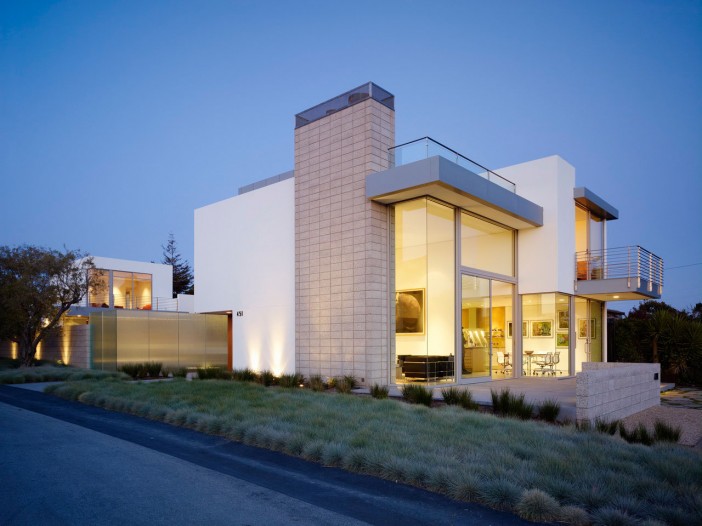 The interiors: The rooms here are designed with a lot of attention to the breeze and lighting with views. The living room and dining room with the kitchen are separated with oversized sliding glass partition for continuing the visual space, while there is a wine-tasting room with utility rooms located in the basement. A very well-made stainless steel and walnut staircase joins each level of the house. Also, there is an extended courtyard that includes lap pool with built-in barbecue. For the materials, the designers have used walnut millwork, steel-troweled stucco, stainless steel railings along with cast glass partitions for ensuring the views aren't restricted. The entire house boasts of a huge collection of paintings!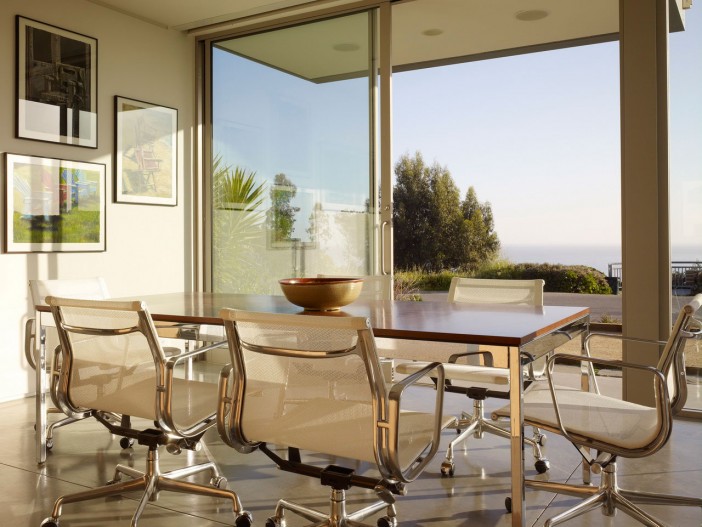 Furniture and lighting: From the high end kitchen appliances to contemporary style furniture on the expensive side, the house has everything that is needed for modern living. There are beautiful color accents in yellow used in furniture that create an extremely engaging palette. For the lighting, the designers have mostly relied on LED lights on the ceiling with occasional lamps.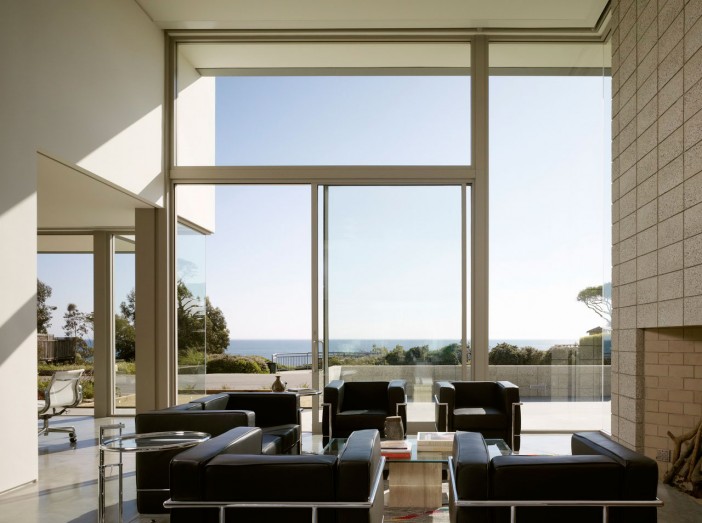 Photos by: Matthew Millman